重要日期

截稿日期:

2018年4月10日




(延期至 2018年6月25日)

会议日期:

2018年7月25-27日

录用通知:

投稿后20-40天

论文出版:

收到最终稿后15-20天
更多会议
联系我们

手机:

0086-18101720867

座机:

021-51098086

QQ:

2934920393

微信:

18101720867

huiyi123公众号

huiyi123微信客服
演讲嘉宾
演讲嘉宾信息如下: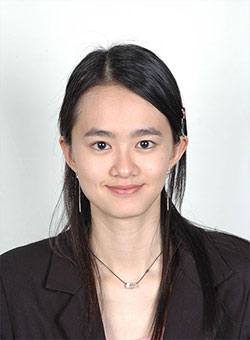 Dr. Yen-Lin Goh, Lecturer
Music and Music Education Department, Faculty of Music and Performing Arts, Sultan Idris Education University, Malaysia
Biography: Dr. Yen-Lin Goh is a Malaysian Chinese pianist and also an avid performer of contemporary classical music integrating culture, language, and multi-disciplinary art. She has premiered numerous solo and chamber works across North America, Europe, Africa, and Malaysia. In 2015, she was invited as one of two musicians for the Brush Creek Arts Foundation residency in Wyoming, USA. Among her other awards are the PKP Love of Learning National Award, and the Tunisian/American Embassy Piano Fellowship that took her to Tunisia in summer 2009, performing and working with students from the Higher Institute of Music in Sousse. Some of her performances can be found at youtube.com/c/yenlingoh. Dr. Goh has also presented her papers and creative works in various music and film conferences, including the prestigious international conference Music and Moving Image in New York City, International Conference on the Arts in Society where she received the Graduate Scholar Award, and the 2016 Southeast Asian Directors of Music Association (SEADOM) Congress. A full scholarship recipient, Yen-Lin earned her Master of Music in Piano Performance with high honors from Oklahoma City University, and subsequently received her Doctor of Musical Arts in Contemporary Music (Piano Performance) from BGSU in Ohio. She also holds a BA in Piano Performance and Communication Arts/Radio-TV-Film from UW-Madison. Her passion for teaching brought her to Tanzania 2013-15, working as a piano/voice teaching fellow at Umoja Music School and a lecturer at Tumaini University Makumira. She is currently a senior lecturer at Sultan Idris Education University in Malaysia. Her many years of international experience, along with her exposure to Suzuki approach, collective improvisations, Deep Listening, and Dalcroze Eurhythmics, have inspired her to develop an interactive teaching model based on multisensory learning using game-like activities in classrooms.
Topic: Music Games and Fun Learning in Higher Education
Abstract: Improvisation and games are widely practiced in children's music education around the world. However, game-like approaches are rarely practiced in Higher Education piano pedagogy. Learning by sight remains the predominant method used in classical piano teaching in many Asian countries, which can cause students to rely heavily on musical scores and written instructions. This talk addresses the limitations of a visually-centered approach and introduces an interactive class piano teaching model that explores multisensory learning, particularly learning by ear and learning by touch/feel and game-based learning (GBL). Its objective is to examine the effects of game-based multisensory learning approaches on targeted undergraduate music students in a Malaysian public university. This talk ultimately explores how this engaging learning process can effectively promote independent and active learning, critical and creative thinking, as well as communication skills, which are essential in navigating today's competitive career environment.